Hyatt Place S.F. sells as hotel sales stay hot
Hyatt Place S.F. sells as hotel sales stay hot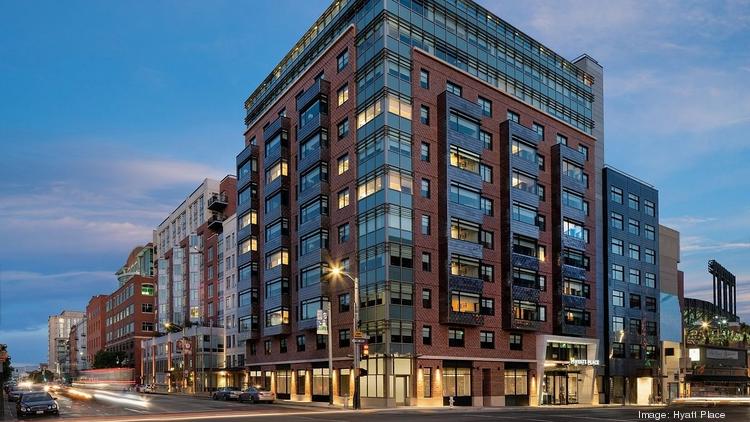 More than half a billion dollars worth of S.F. hotels changed hands in 2021.
We knew it was a hot year for California hotel flipping in2021, but the numbers out this week from Atlas Hospitality's year-end hotel sales survey show just how unprecedented it really has been.
Case in point: On Monday morning it was announced the230-room Hyatt Place San Francisco Downtown, located on Third Street steps away from Oracle Park, was sold last week to Utah-based real estate investment firm Dynamic City Capital for an undisclosed price, per the buyer's bulletin. The seller was Stonebridge Cos.
The hotel property sold for$105,856,000, according to a calculation from the property transfer tax found in city records, but the buyer might have paid more when furniture and fixtures are included. That puts the key price at $460,243, about $2,000 shy of the price AWH Partners paid last year in its $87.5 million deal for the Villa Florence San Francisco on Union Square from Pebblebrook Hotel Trust. And it's about $40,000 more than the median key price among San Francisco's six hotel deals last year.
Fueled by low interest rates, a glut of investment capital and an "only up from here" attitude, real estate investment companies blew past just about every record of note acrossthe state in 2021, per the new report:
Individual hotel sales: 510
Transaction dollar volume: $9.93 billion
Median price per room: $137,877
The state also broke the record for the most hotels sold in the uber-luxury tier at more than $1 million per room — and the highest price per room. That was $2.5 million, for the59-room Alia Ventana Inn & Spa in Big Sur.
"This is something we have never seen before in any of our previous surveys," Atlas Hospitality CEO Alan Reay wrote in the report, released Saturday.
San Francisco saw more than half a billion dollars in hotel sales transactions last year, a 200% increase over the year before despite three fewer deals in 2021. The average key price of those six sales last year was $400,605, a 70%increase over 2020 (the median room price, at $420,450,was a nearly 100% improvement over 2020).
Park Hotels & Resorts was the seller in San Francisco's most expensive deal — the 360-room Le Meridien San Francisco to KHP Capital Partners for $221.5 million, or just over$615,000 per room — while Pebblebrook was the seller in the city's largest deal, the sale of the 417-room Sir Francis Drake to Northview Hotel Group and capital partner Angelo Gordon.
It was a similar story in Alameda County, where hotel sales in 2021 combined for just under $500 million across 22deals, up from just fi ve in 2020. The most expensive sale was the 214-room Four Points by Sheraton in Pleasanton for$75.1 million. Meanwhile on a per key basis, the average key price rose 33% last year and the median key price increased 18.7%, led by the 145-room Courtyard Pleasanton at $351,034 per room.
In Santa Clara, where hotel development is booming, total dollar volume across 24 hotel deals (up from 11 in 2020)climbed 170% to $1.2 billion. Also of note is San Mateo County, where 12 hotels changed hands last year compared with just three the year before, and sales volume more than quadrupled to $422.8 million.