Bay Area, state see steep decline in new hotels in 2023
Bay Area, state see steep decline in new hotels in 2023
In May, Oakland saw the debut of in essence two hotels downtown in the dual-branded property at 1431 Jefferson Street: theResidence Inn Hotel by Marriott Oakland Downtown (143 rooms) and the AC Hotel by Marriott (133 rooms). It was developed byHawkins Way Capital, based in Beverly Hills, and is operated by FLC Management LLC.
RESIDENCE INN AND AC BY MARRIOTT OAKLAND DOWNTOWN
By Alex Barreira – Staff Reporter, San Francisco Business Times
Aug 1, 2023 – Updated Aug 1, 2023 5:11pm PDT
The seeming torrent of new hotel supply that hit the California market in 2021 and 2022 after Covid delays is petering out in the Bay Area and throughout the state, a new hospitality research report suggests.
Through the first six months of this year, just five new hotels have opened across the Bay Area's nine counties, compared with 12 over that time in 2022 and 14 in the first half of 2021. A better point of comparison — the room count of those projects — shows 2023 pacing just 33% and 39%, respectively, of the previous two years at the midway point.
The report, a mid-year development survey from Irvine-based hotel consultancy and research firm Atlas Hospitality, predicts a further slowdown of new hotel projects breaking ground based on several macro factors that hit particularly hard in the Bay Area.
"We are clearly seeing the impact of the increased cost of new construction," wrote Atlas Hospitality CEO Alan Reay in the report. "As interest rates and the scarcity of construction financing takes a hold, we are forecasting a big decline in new hotels starting construction for at least the next 18 to 24 months."
New construction has been slowing for several years now, exacerbated by inflation. Market experts have pointed out that materials and labor are especially expensive here in the Bay Area, but the issue is evident throughout California.
Statewide, there's been a 60% decline in the number of new hotels and rooms opened in the first half of 2023 compared with the first half of 2021.
A glut of new hotel supply entered the picture over the last two years as some operators held off from opening projects in 2020 and 2021 while public health mandates were still in effect and foreign tourism and business travel were sparser than normal. So while it might have felt like hotels were suddenly booming, it was also a product of uneven pacing.
The starkest difference this year is in Santa Clara County, where no new hotels opened in the first half of this year after seven debuted in the first half of 2022. Likewise, there have been no brand new hotels opened in San Francisco so far, compared with two (Luma Hotel at Mission Bay and The Hotel Castro) that opened last year.
In Alameda County, there are currently five hotels under construction totaling 559 rooms, the largest of them the 128-room Homewood Suites in Fremont.
Meanwhile, San Francisco's lone major hotel under construction at the moment is technically the 169-room Waldorf Astoria — but don't count on that any time soon. That proposed build is part of the very stalled Oceanwide Center project, and developer Oceanwide Holdings has previously considered striking the hotel component altogether in favor of residences.
Several other hotel projects we've reported on before have yet to break ground — see our slideshow at the bottom of this story for more on those as of March 2022. Since then, the proposed luxury Auberge Resorts hotel in the Hearst building at 5 Third St. has run into delays prolonging the start of construction.
And some hotels were not included in this report because they just missed the cutoff date. See, for instance, the AC Hotel by Marriott San Rafael, which opens Wednesday.
The five new Bay Area hotels that opened this year are:
Residence Inn Oakland, 143 rooms, at 1431 Jefferson St. in Oakland;
AC Hotel Oakland, 133 rooms, at 1431 Jefferson St. in Oakland (dual-branded with the Residence Inn, but counted as a separate hotel here);
Hyatt Place Newark Silicon Valley, 112 rooms, at 5600 John Muir Drive in Newark;
Hyatt Place San Carlos, 104 rooms, at 26 El Camino Real in San Carlos; and
Home2 Suites Petaluma, 140 rooms, at 1205 Redwood Way in Petaluma.
VIEW SLIDESHOW10 photos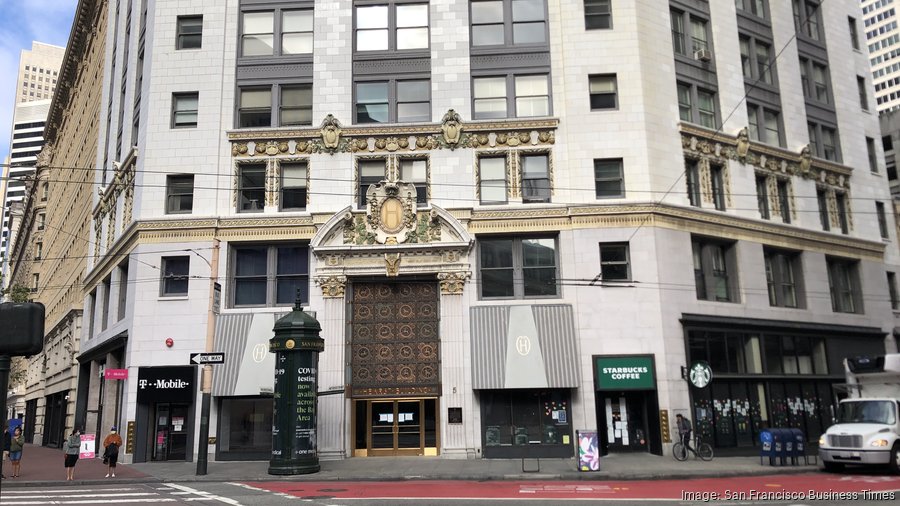 New hotels in the pipeline for the city as of March 2022.