After $221 million sale, this downtown S.F. hotel will be the only new opening of 2023
After $221 million sale, this downtown S.F. hotel will be the only new opening of 2023
Aug. 2, 2023 Updated: Aug. 2, 2023 9:43 a.m.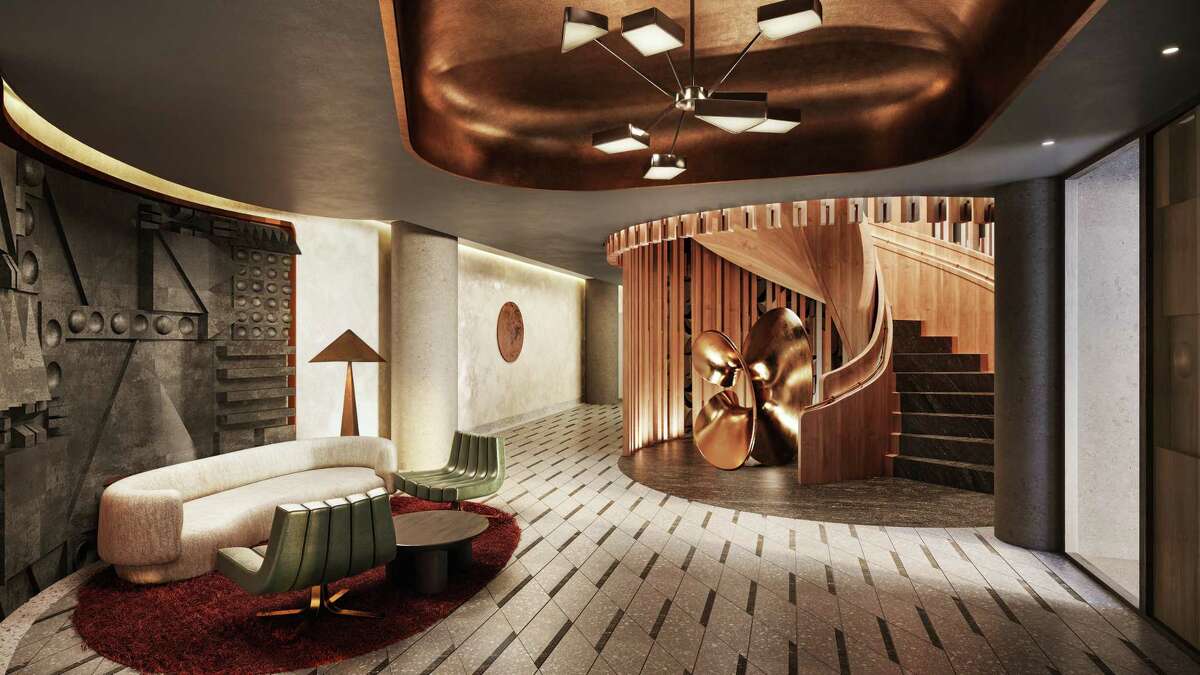 San Francisco's only new hotel of 2023 is opening in September in the heart of the Financial District, in a major bet on the continued recovery of tourism and business travel.
Owner KHP Capital Partners is rebranding the former Le Méridien hotel at 333 Battery St. as the Jay after a major renovation. The firm bought the hotel for $221 million in 2021 from Park Hotels & Resorts — the hospitality company that is also giving up two of the city's biggest hotels after ceasing mortgage payments.
While other real estate investors are fleeing the city, KHP is finishing up renovations on a new lobby, fitness center, meeting rooms and all 360 guest rooms. Two new restaurants operated by Omakase Restaurant Group are opening in the hotel: Third Floor in the fall and Sage at the beginning of next year. AvroKo is the interior designer.
"We are strong believers in the ultimate recovery of San Francisco, and we love this Embarcadero location for both business and leisure travelers. That's why we're making a major investment to transform the property into the City's leading lifestyle hotel, designed to uniquely reflect San Francisco and be a hub of activity for locals and visitors alike," said Ben Rowe, managing partner of KHP Capital Partners, in a statement. The local firm has its offices just a few blocks away from the hotel.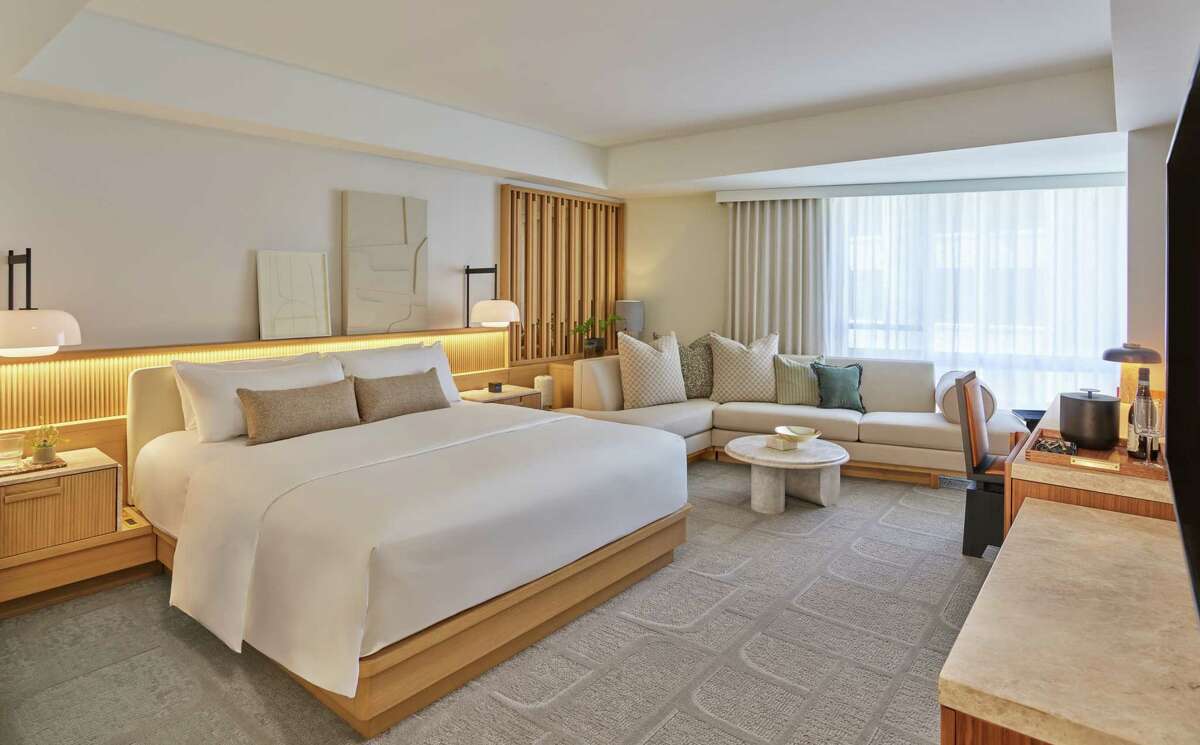 Building permits estimating construction costs of nearly $9.5 million have been filed with the city, but Rowe said the firm is spending more than that.
"Although we prefer to keep the details of our investment in The Jay confidential, we can share that, in addition to the renovation construction costs, as reflected on our permit applications, we have invested a substantial amount on the very best furniture, bedding, branding and other elements to create a best-in-class property and exceptional guest experience."
It's an opportune time to upgrade and modernize San Francisco hotels if the owner is "in it for the long haul," said Alan Reay, president of Atlas Hospitality Group, a hotel brokerage.
With no other new hotels opening this year in San Francisco — in contrast to nine last year, mostly renovations — competition is limited. "You're going to have a lot of hotels, because of the financial struggles, that just have not put money into the properties," Reay said.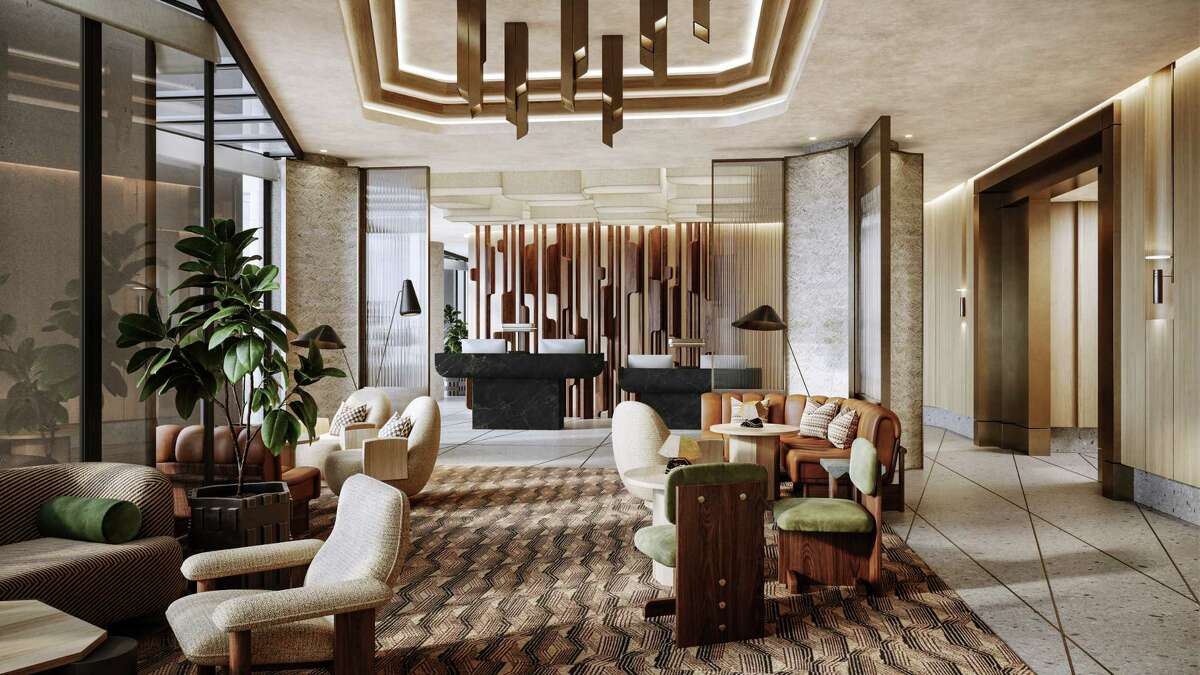 Massive hotels such as the 1,024-room Parc 55 and 1,921-room Hilton San Francisco Union Square, which Park Hotels is surrendering to its lender, have struggled. But Reay said the Jay's smaller size makes it less reliant on convention travelers in a time when Moscone Center bookings are expected to drop after this year.
The former Le Méridien hotel was a strong performer with an occupancy rate around 95% before the pandemic, which Reay credits to its location near the waterfront.
"We see this as an opportune time. We really believe there are a lot of creative drivers in the Bay Area," said Michael Mussara, the Jay's general manager. "The whole hotel is undergoing a complete transformation."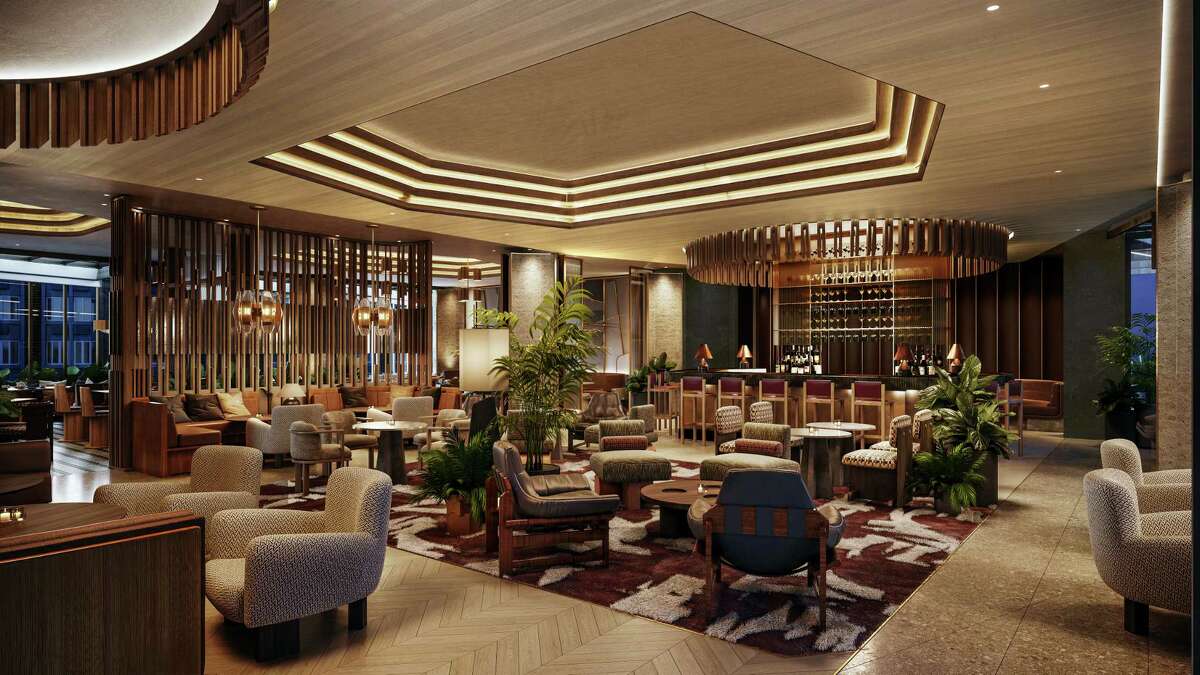 The Jay has local references including new custom stone floors inspired by the hotel's architect, John Portman, who also designed the nearby Embarcadero Center. One meeting room is inspired by Peggy Caserta, the owner of a 1960s Haight-Ashbury clothing boutique. An outside terrace includes California native plants. A cast bronze sculpture stretching from the first to third floors has been retained.
The nearby Transamerica Pyramid is also undergoing a $250 million renovation that will add hospitality touches like new restaurants and a private club to the iconic office building.
The Jackson Square neighborhood just north of the Jay has seen the arrival of new tech firms and longtime Apple design chief Jony Ive, who is now independent, has purchased multiple properties in the area.
The hotel's goal is to be the "catalyst for San Francisco's next chapter of growth," Mussara said.